R&G Radiator Guards for BMW S1000RR '19- (RAD0247)
R&G Radiator Guards are available in Black (BK ), Titanium (TI), Dark Blue (DKBLUE), Light Blue (BLUE) or Red (RE) finish to fit the BMW S1000RR '19- model. They are made from pressed aluminium and feature a neat, seamless frame (where applicable). They improve the looks of your bike and help to protect your expensive and vulnerable radiator from flying debris.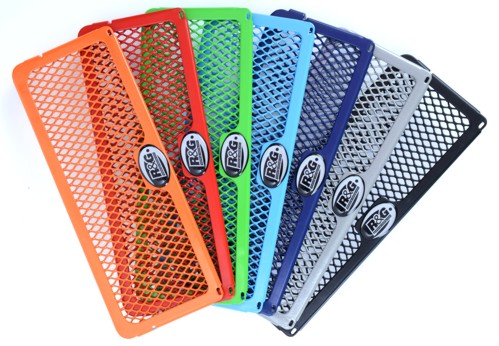 R&G Radiator Guards are now available in a range of new exciting colour options (please note, not all colour options are available for all R&G Radiator Guard applications).
No permanent modifications need to be made to the bike.